We carved our pumpkins tonight. The plan was to be non-partisan until my lady stole my message with her design.
So I ditched the plan and carved something else!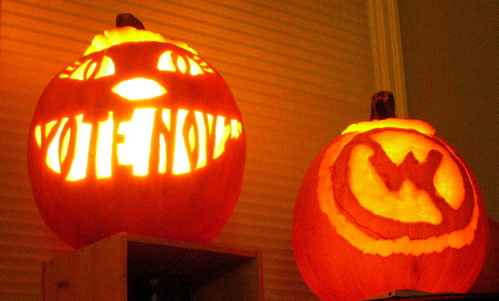 The Halloween by apple juice, unless otherwise expressly stated, is licensed under a Creative Commons Attribution-Noncommercial-Share Alike 3.0 United States License.