first time i've been over to McCain's website. Are they serious?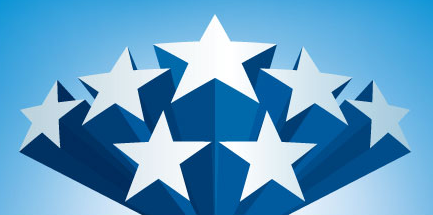 We are AWESOME! WE HAVE THE POWER OF 7 STARS. VOTE for MCCAIN!
If you say it WITH ALL BOLD LETTERS it is more true. Did you know that?
And really? beyond who's doubt? the third-grade class she gave the "shout out" to? i bet they were impressed. me and most of America? Not so much. Only 42% said she was qualified to be president in the CNN poll following the debate. Is 42% "beyond any doubt"?